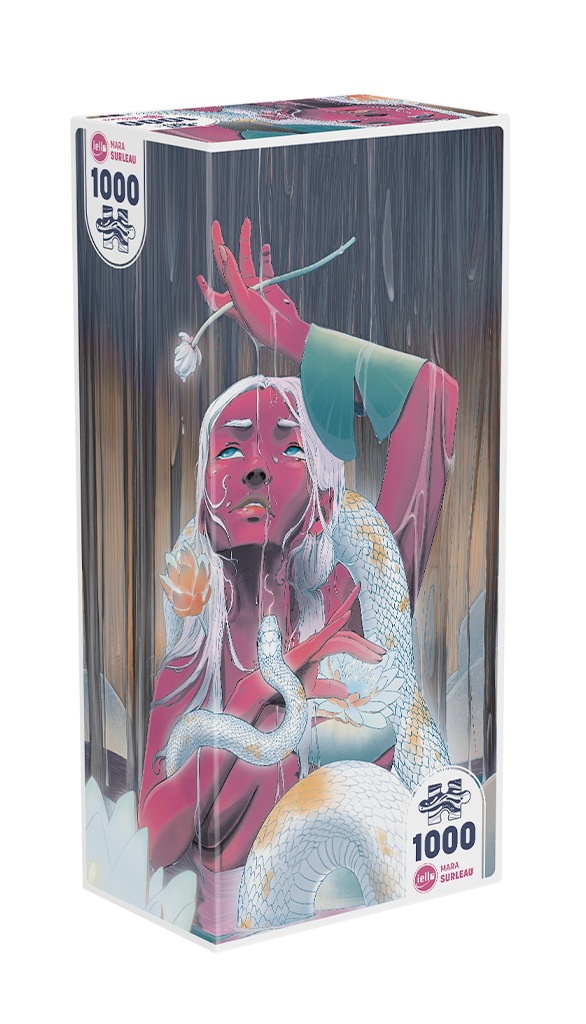 Mara Surleau
1000 pieces
48 cm x 68 cm
19,7 in x 27,6 in
The Puzzle
Among the soft tones and delicate lines, a dangerous situation could be lurking. Risk taming this enchanting creature and discover the challenge that awaits you. The flowers surrounding her half-submerged body, her face and eyes framed by winding snakes – everything will allow you to immerse yourself in this puzzle!
The illustration
Unlike her sisters, Mara Surleau created this illustration just for us. We gave her carte blanche to create an illustration that combined a submerged bust with water lilies and flowing water, all incorporated in a soothing and intriguing setting.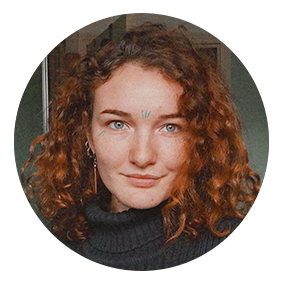 Mara Surleau quickly found herself with a pencil in her hand, and she never let go! Originally from Gap in the High Alps, she started as a freelance illustrator after 3 years at the Beaux-Arts in Aix en Provence. She has done projects with Les Editions des Hautes Alpes, La Maison du Whiskey de Paris, and has exhibited in various locales.
Her illustrations are both soft and colorful, vaporous and deep. Her use of colors and textures plunge us into unique settings, with characters whose gaze tells us a thousand stories.