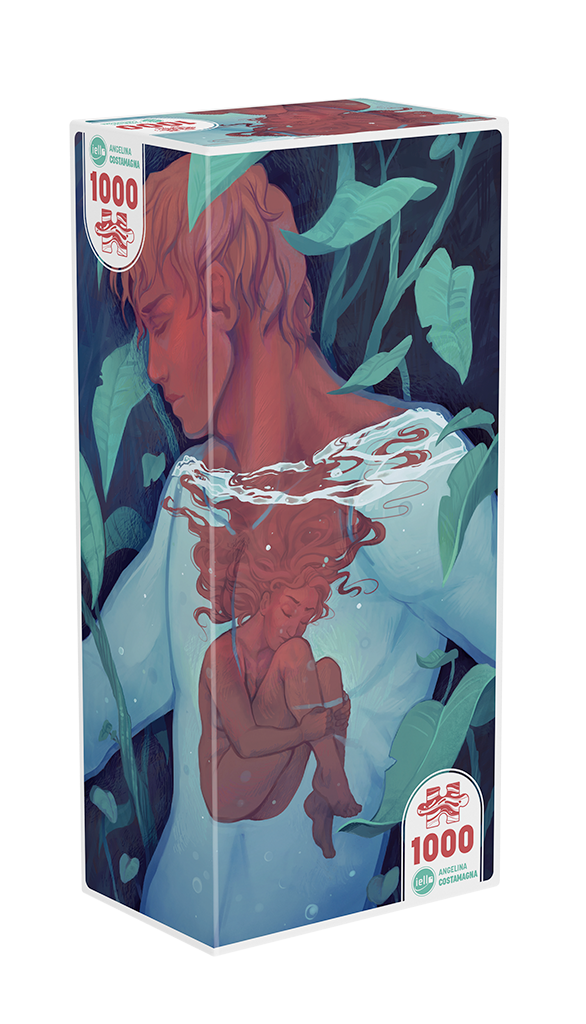 Angelina Costamagna
1000 pieces
48 cm x 68 cm
19,7 in x 27,6 in
The Puzzle
Caress these deep waters with your fingers and wander throughout this atypical and melancholic scene. Assembling the puzzle will evoke the illustration: completing it can only be achieved via a winding, sometimes complicated journey between the colors and the various elements found throughout.
The illustration
The illustration Within was created in 2017, at a defining moment in the artist's life. The strength of her emotions in this moment inspired this creation. It is precisely this absence of an overarching story–the illustration tells nothing but emotions–which everyone resonates with easily.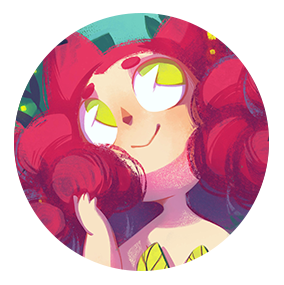 Drawing has always been a natural means of expression for Angelina Costamagna, who has been practicing it intensely since childhood. It was a very obvious career choice for her. She quickly began creating blogs, self-publishing her projects, and entered art school. Today she is a multifaceted artist: illustrator, colorist, animator, and self-publisher.