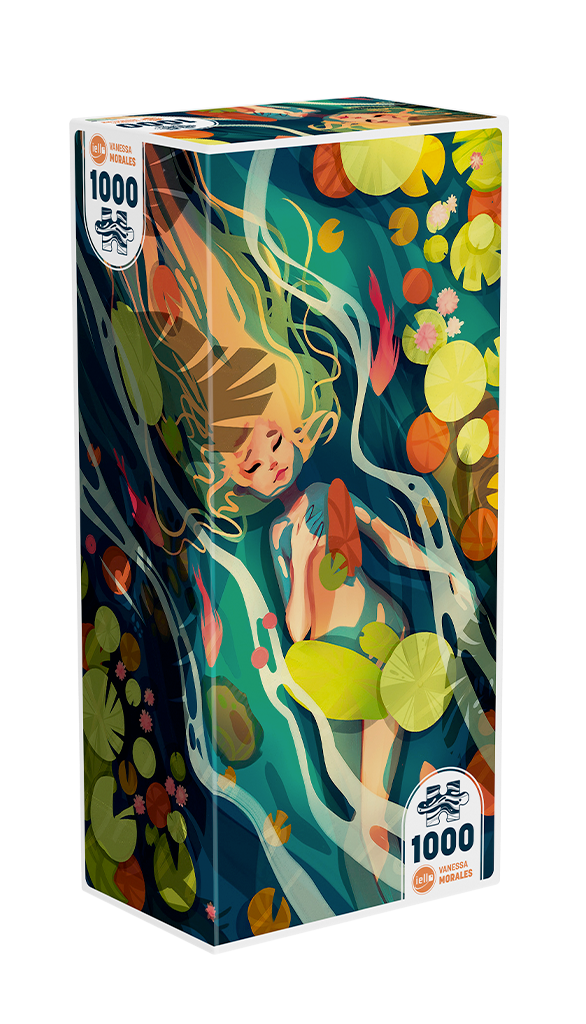 Vanessa Morales
1000 pieces
48 cm x 68 cm
19,7 in x 27,6 in
The Puzzle
Relax while gliding along the river. Cut yourself off from the world for a few hours, letting yourself be guided by these colorful water lilies and passive fish, assembling a puzzle as fluid as this illustration.
The illustration
This illustration was born from the artist's love for water, nourished by its malleable nature that constantly adapts to embrace all the shapes that surround it. Water is also a recurring subject in her works. She had no greater desire than to create a soothing illustration and capture the calm, intimate relationship that she shares with water and its movement.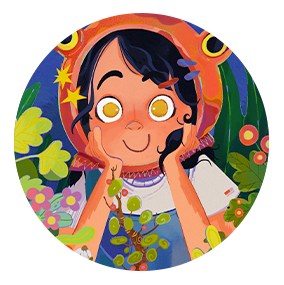 Vanessa Morales is a Mexican illustrator. She entered the world of images through graphic design and an applied arts course in high school. She was quickly charmed by creating images and universes, and specialized in illustration with a more artistic approach to drawing.