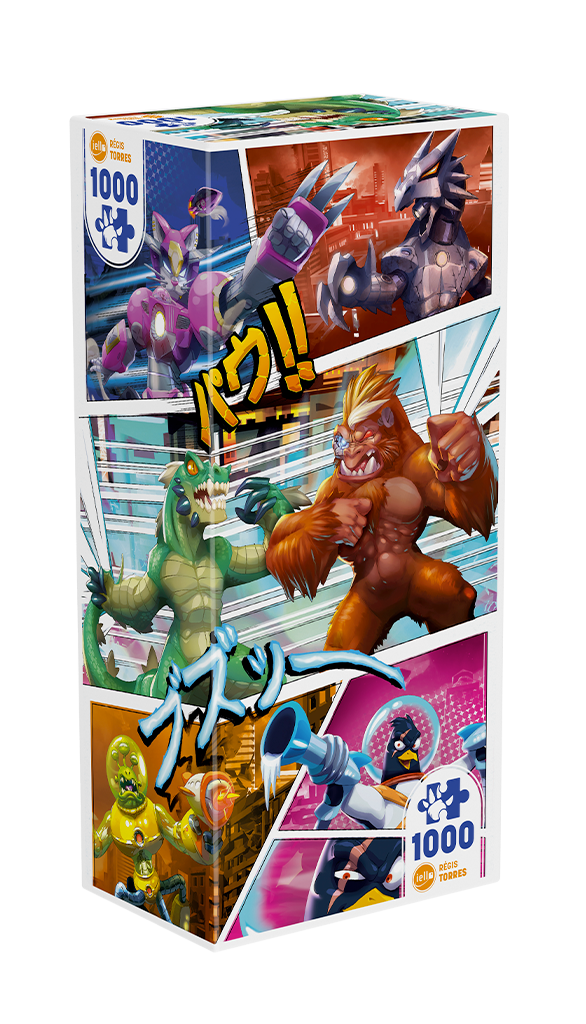 Régis Torres
1000 pieces
48 cm x 68 cm
19,7 in x 27,6 in
The Puzzle
Assemble this comic strip as quickly and fatally as the battle looming between these charismatic monsters. This snippet of the story features easily identifiable areas with bold, vibrant colors that are sure to get you in the mood for the scene that follows. We'll leave it up to your imagination!
The illustration
This illustration was designed around the monsters from the new edition of King of Tokyo, a game by Richard Garfield. In 2016, IELLO commissioned the illustrator to redesign the monsters of the original game created in 2011. Régis Torres thus created iconic monsters that are easy to play as. He wanted to pair this family game with an offbeat and humorous Kaiju atmosphere as much as possible.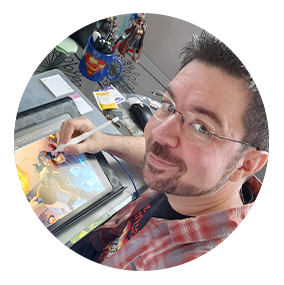 Régis Torres entered the illustration world through video games and comic books, notably Les Chroniques de Waow. He quickly dove fully into pure illustration, in particular game illustration. He is known for dynamic universes inhabited by expressive and colorful characters.