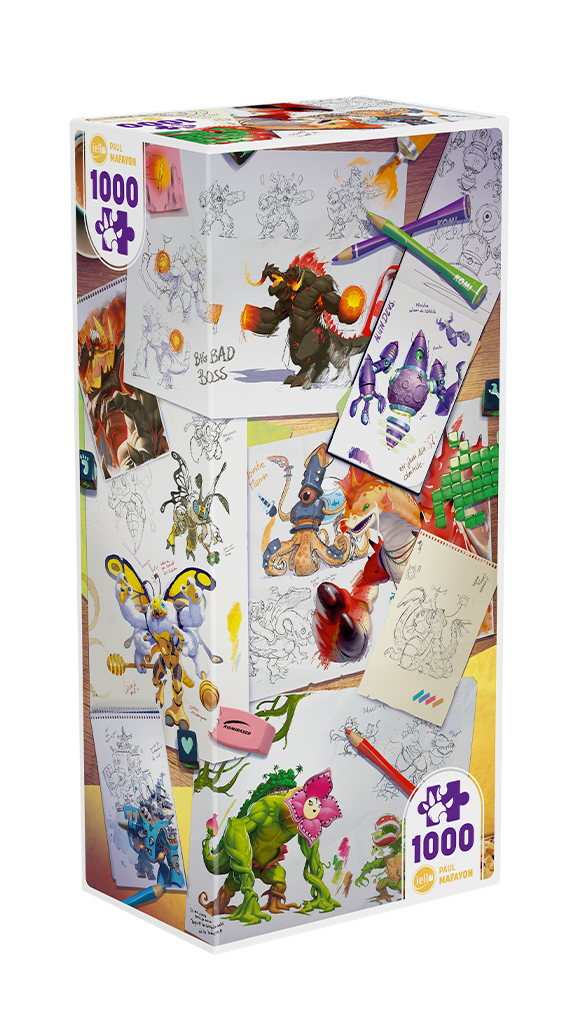 Jean Dalin
1000 pieces
48 cm x 68 cm
19,7 in x 27,6 in
The Puzzle
Following in the footsteps of the universe-creating illustrator, assemble the lines piece-by-piece to reconstruct his journey and discover the wealth of ideas that came from Paul Mafayon's head. Come bring these work-in-progress monsters to life, the sketches of the powerful figures battling it out in the King of Monster Island board game. In this puzzle with an atmosphere that is as surprising as the artist's imagination, we introduce the illustrative beginnings of a well-loved board game.
The illustration
These drawings were created for Richard Garfield's King of Monster Island board game: a cooperative version of the game King of Tokyo, illustrated by Paul Mafayon. The challenge here was to create new monsters that were just as iconic as those in King Of Tokyo, which are easily embodied in games. The idea was to represent an alliance between different forces working towards a common goal. To do this, Paul drew 3 kaijus, which represent different forces of nature (sealife, vegetation, aerial creatures), a creature from another planet, and finally a robot created by man. These monsters required a lot of research from the illustrator, so that he could find the perfect balance between these very different creatures, and also develop the colorful, friendly atmosphere the King of Tokyo line is known for.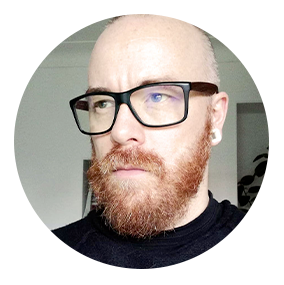 Paul Mafayon is an illustrator from the Lille region of France. He currently specializes in board game illustration, but that hasn't always been the case. His first experiences in illustration were with internet games, until the day he decided to design his own game and never looked back. What inspired him was the wide range of styles he could use for characters and settings. There was always a way for him to express his creativity and spark his imagination. His work is characterized by settings we sink into with just a glance, through their quirky, welcoming and humorous atmospheres.