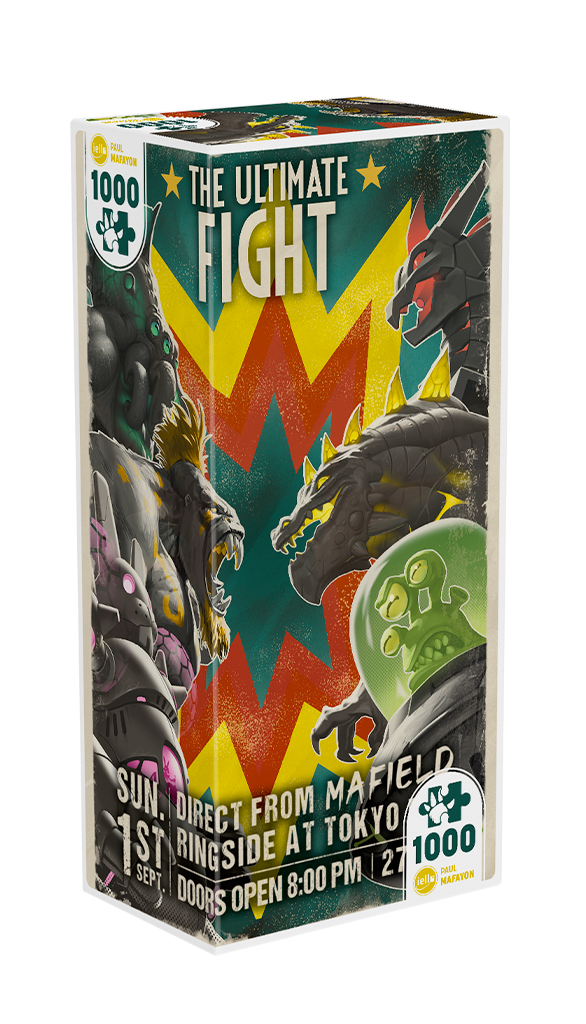 Paul Mafayon
1000 pieces
48 cm x 68 cm
19,7 in x 27,6 in
The Puzzle
Recreate the poster for the fight of the century between the King of Tokyo monsters in their darkest atmosphere. Test your resolve with this poster! Finish this puzzle in a fight against the pieces, a fight from which you will obviously emerge victorious!
The illustration
These monsters were created for a special edition of Richard Garfield's board game, King Of Tokyo. The intention was to allow the illustrator to reclaim and reinvent the game universe, creating a beautiful object in a darker, graphic atmosphere than the original edition. The grayscale illustrations featured a single accent color on each monster that intensifies the darker atmosphere. The illustrator's challenge was to play within the confines of the dark atmosphere while maintaining the cartoonish, family-friendly style of the original smash-hit.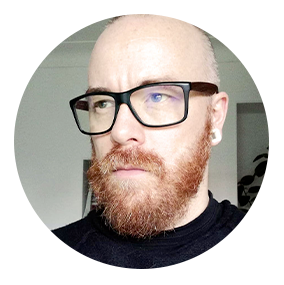 Paul Mafayon is an illustrator from the Lille region of France. He currently specializes in board game illustration, but that hasn't always been the case. His first experiences in illustration were with internet games, until the day he decided to design his own game and never looked back. What inspired him was the wide range of styles he could use for characters and settings. There was always a way for him to express his creativity and spark his imagination. His work is characterized by settings we sink into with just a glance, through their quirky, welcoming and humorous atmospheres.