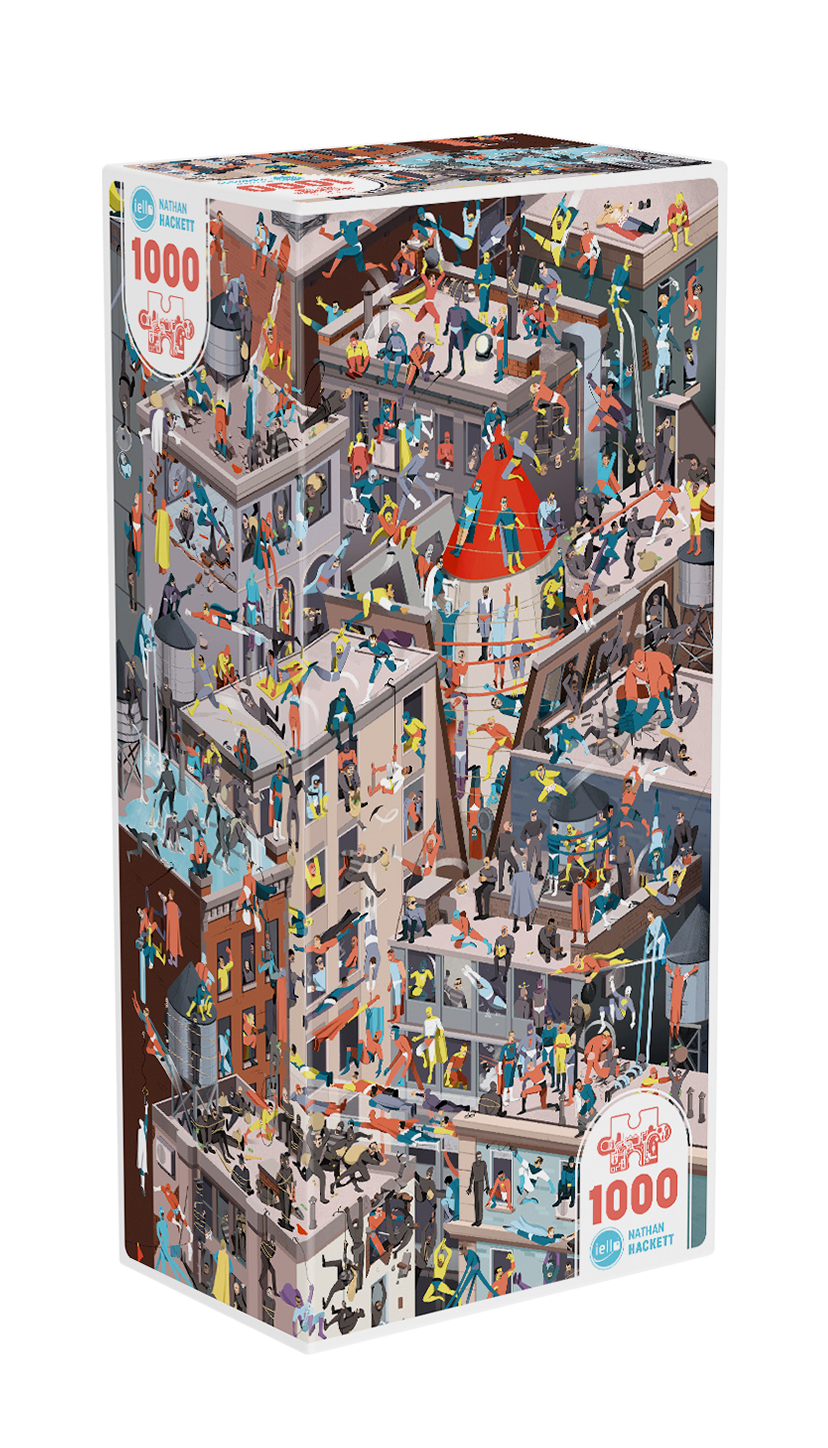 Nathan Hackett
1000 pièces
48 cm x 68 cm
19,7 in x 27,6 in
The Puzzle
Enter this quirky universe where justice tries to make order out of… uh… chaos?
Familiarize yourself bit by bit with superheroes and villains to discover the extent of the mayhem, then enjoy putting it all back together! The facades of the buildings and the colors of the superheroes' super-speedos will guide you through this puzzle teeming with humorous scenes.
The illustration
This illustration was created by Nathan Hackett in 2021 for "Last Message," a game by Lee Ju-Hwa and Giung Kim, published by IELLO. When he received the illustration request, he wanted to create something themed around superheroes (much to the delight of the client), because, ever since his childhood, he had been filling up pages of sketchbooks of superheroes fighting crime, catching villains, falling from the sky…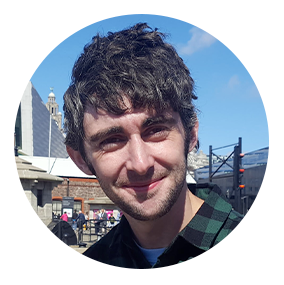 Nathan Hackett quickly realized that drawing was his passion, but what drove him to make it his profession was a meeting followed by a misunderstanding… and then a revelation! When he was 10 years old, his teacher told him that he knew an illustrator who was also the drummer in a band… and that Nathan would be inspired to follow their example. One year later, Nathan would understand that his teacher was not advising him to make music… but rather to become an illustrator (!). His work is systematically sprinkled with touches of humor and atmospheres that are both warm and colorful… but always chaotic!