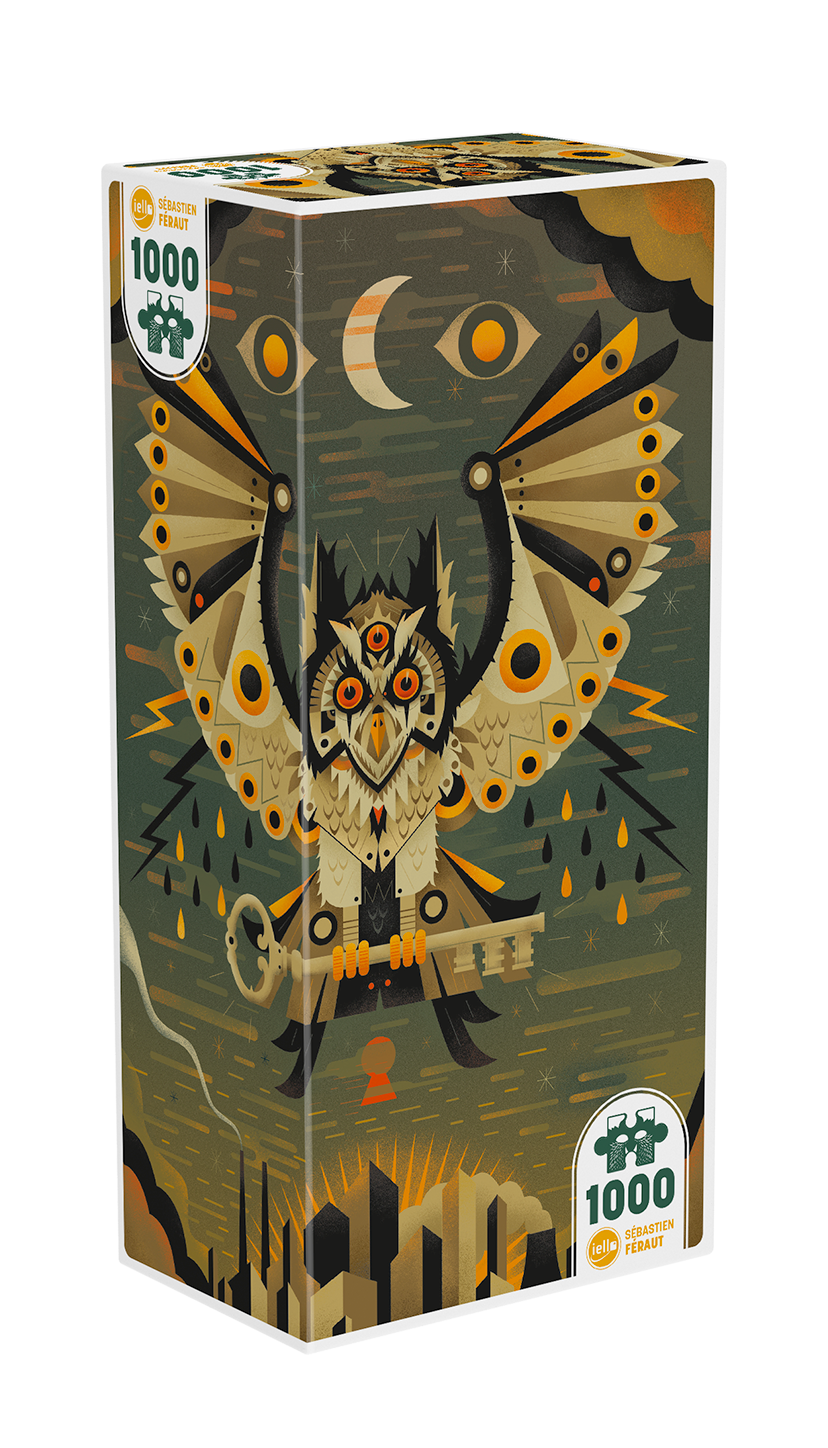 Sébastien Férault
1000 pièces
48 cm x 68 cm
19,7 in x 27,6 in
The Puzzle
This majestic bird with hypnotic feathers pierces the night, ready to give you the key to its mystery. Far from town, anything is possible… It will probably be easy for you to recognize shapes and colors on the puzzle pieces, but will you be able to figure out their position and orientation?
The illustration
City Owl was created in 2018 while Sébastien Féraut was working on a mini-series of surrealist animals. The original idea involved creating an owl by combining several graphic compositions with a colorimetric ambiance, something rather dark with touches of light. He wanted to include a city in the illustration to contrast with the animal's wild side. The owl holds the keys to the city. Even though the city invades its territory, the owl remains the master… at least during the night.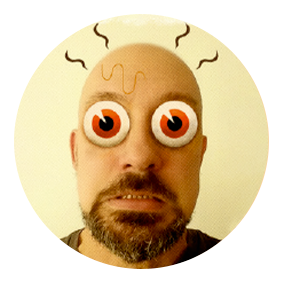 Sébastien Féraut discovered his passion for drawing at a very young age and quickly leaned into studying the applied arts and visual communication. He then pursued a web and multimedia practice before returning to purely artistic work. Today he juggles painting and illustration. These two complementary practices create an identity that is simultaneously unique and rich, characterized by works with colors and textures that give birth to surrealist animals with geometric forms, as enticing as they are strange and frightening.