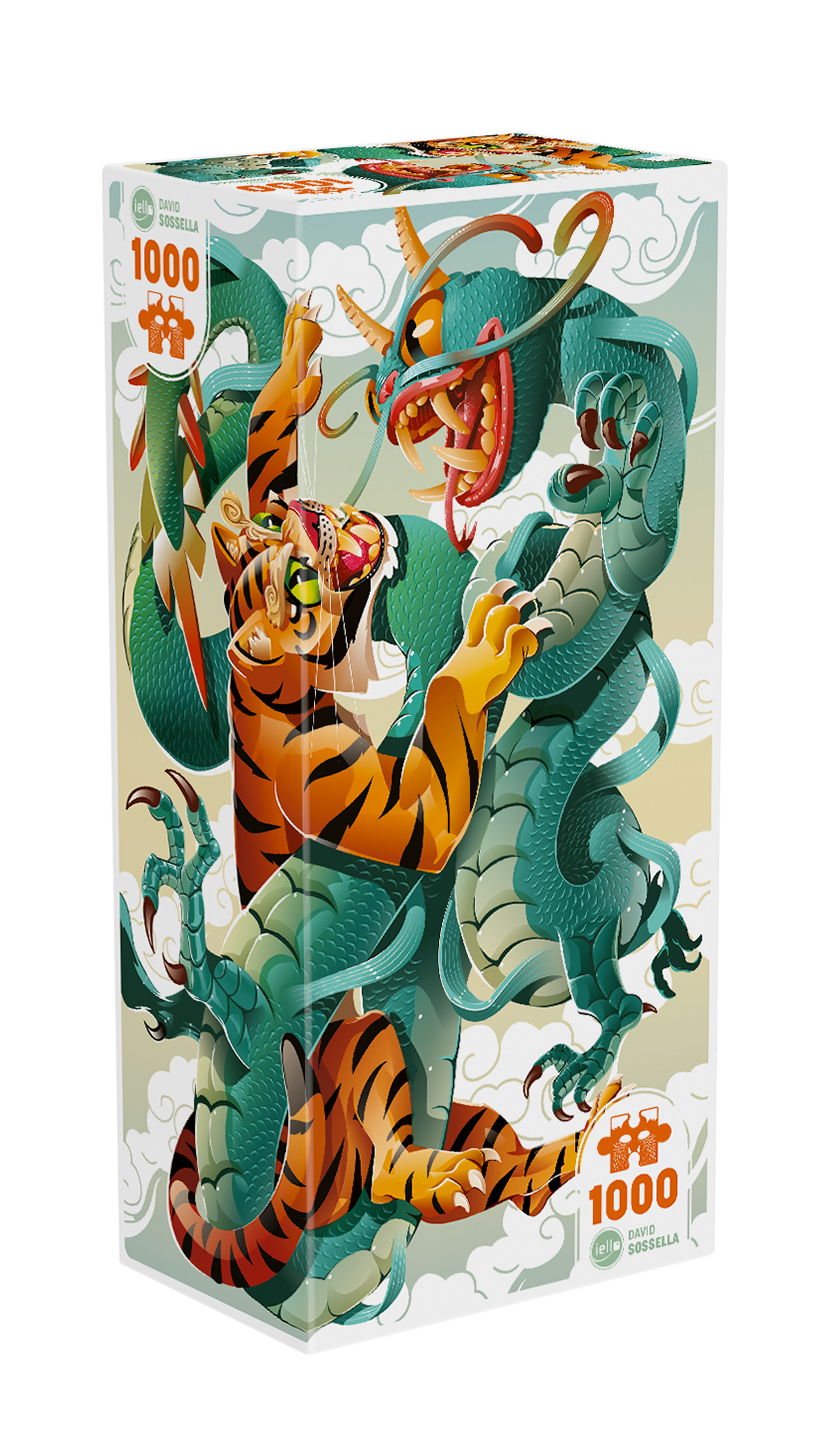 David Sossella
1000 pièces
48 cm x 68 cm
19,7 in x 27,6 in
The Puzzle
Come take part in this bestial entanglement! These two powerful figures with complementary colors interact with each other, making them easy to identify on puzzle pieces. However, successfully identifying the patterns on their heads versus their tails will be a bigger challenge. Tame these creatures and bring them together to recreate a perfect balance in this mythical combat.
The Illustration
"The Tiger and the Dragon" is a personal work created by David Sossela in 2019. As a fan of Asian culture, he enjoys depicting some of its key figures. In this illustration, he aimed to represent one of the principles of Taoist philosophy: the duality of the universe, with two forces that naturally oppose each other, but also complete each other in perfect balance. In Chinese mythology, these forces are represented by Yin and Ying, but also by the tiger and the dragon that are shown as perfectly complementary beings.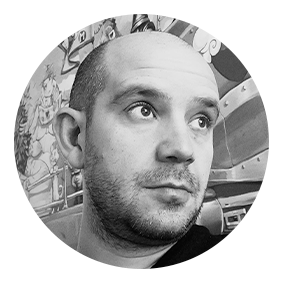 David Sossela is an Italian artist. He fell in love with drawing from a young age and concentrated on artistic training in high school. From then on, he was accepted into the Venice Academy of Fine Arts, while simultaneously working as a graphic designer at an agency. This let him learn the techniques of digital illustration. The combination of these two trainings makes up his DNA as an illustrator and guides him to manifest creatures of other worlds. His work is characterized by his sense of detail, the strength of his colors, but most of all his capacity to create movement by capturing our gaze.