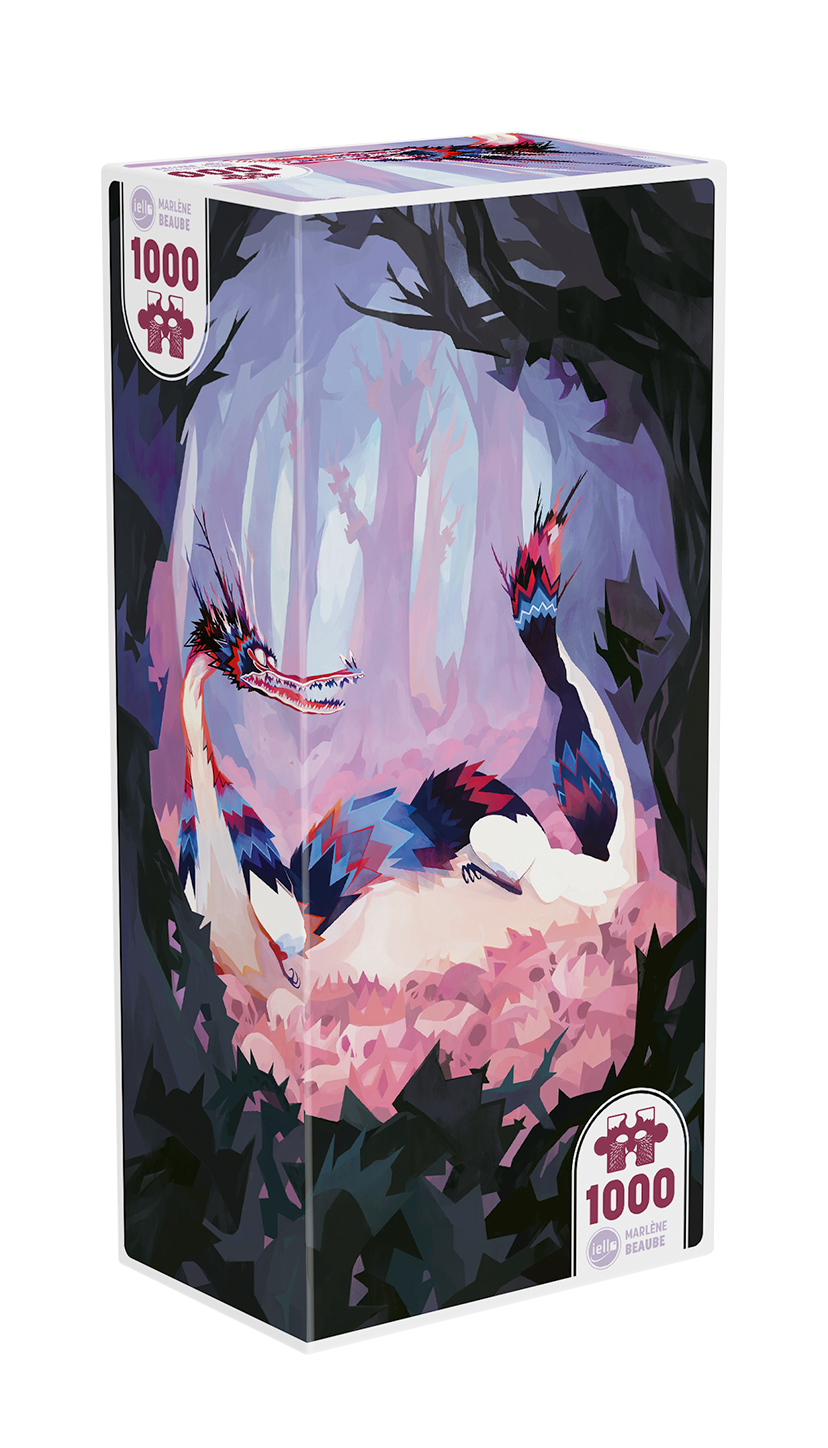 Marlène Beaube
1000 pièces
48 cm x 68 cm
19,7 in x 27,6 in
The Puzzle
Come and tame this strange dragon with soft fur! Let yourself be guided by its colorful fur and recreate a scene that's as bright as it is welcoming! But be careful: certain details in this puzzle will give you clues about the dragon's intentions… and the nature of its meal!
The illustration
This dragon was created by Marlène Beaube, who told us this story: "Once upon a time there was a dragon who couldn't stop eating. He was the nightmare of every kingdom. Nothing could calm his appetite. When his stomach started to growl, he devoured everything in his path: houses, farms, villages, but also entire castles (including villagers, knights, and soldiers). Legend has it that to satisfy his hunger, the ruler had to offer up the most exquisite dishes in the whole kingdom… In reality, the dragon's favorite meal, and the only thing to soothe his appetite, was the flesh of royals! Thus, the dragon accepted the dishes the king offered, but also… the crown jewel for dessert!" Bon appetit!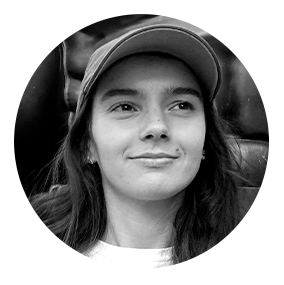 Marlène Beaube specializes in 2D animated cinema. She studied applied arts with the goal of joining the world of animated film, a field she had been interested in for several years. She joined the Gobelins school in Paris and thus opened the doors to the worlds of video games and animation. Today she specializes in creating storyboards and 2D animated characters. Her works are always full of energy, as if they were about to jump off the page themselves! Her creatures are often expressive, both in their gestures as in their expressions and colors!