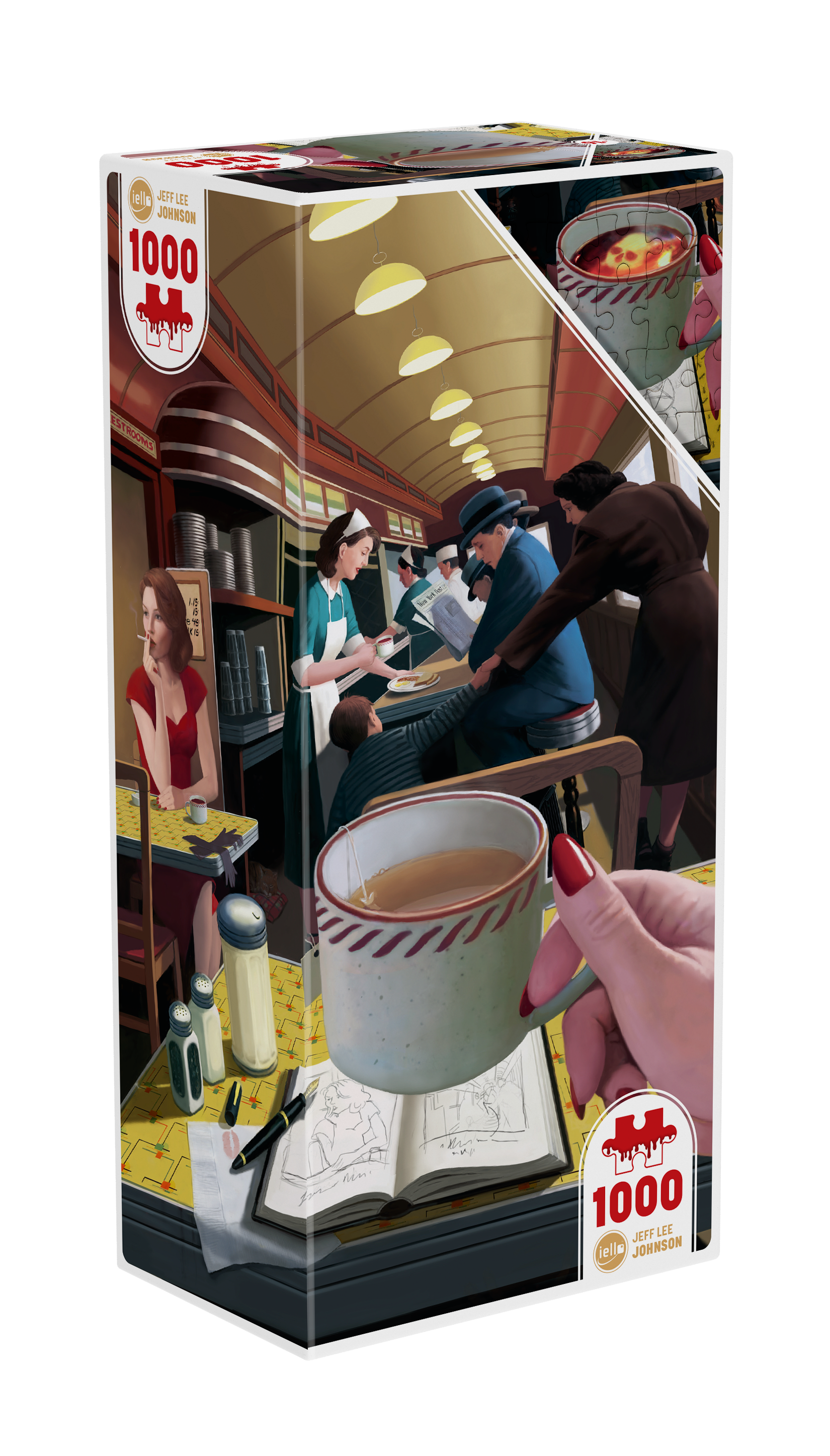 Jeff Lee Johnson
1000 pieces
48 cm x 68 cm
19,7 in x 27,6 in
The Puzzle
Step through the mirror and discover a puzzle that's… unlike any other! Observe this tranquil and trivial scene that exudes the calmness and contentment of daily life. Now solve the puzzle and gradually discover the macabre details that differ from the illustration on the box. By creating the image, you'll shatter the illusion of this peaceful atmosphere and reveal its true horrific nature. Will you dare to solve it completely, as each new piece adds irrefutable evidence to the crime?
The illustration
The starting point for this illustration, created in 2020, was to travel back in time and enjoy the simultaneously relaxed and restless atmosphere of a 1930s diner. This familiar and banal scene shouldn't hold any surprises. But it is obviously an illusion, because this world isn't quite what it seems. A cross between Lovecraft and David Lynch, this puzzle reveals a much scarier reality than expected. Each piece reinforces the anxious feeling that grows stronger with every new detail you reveal.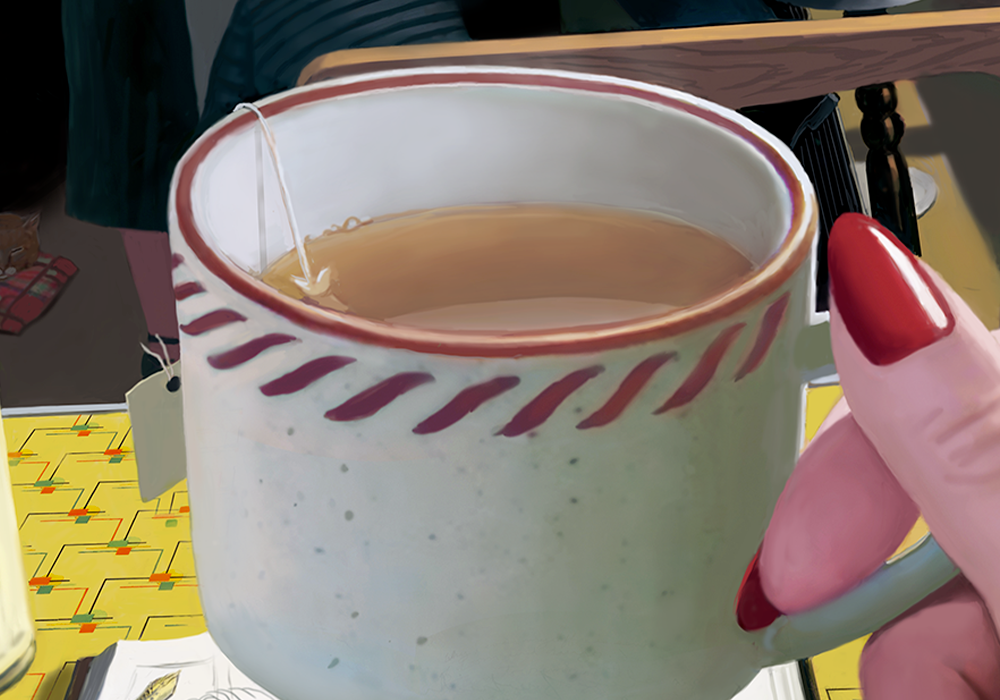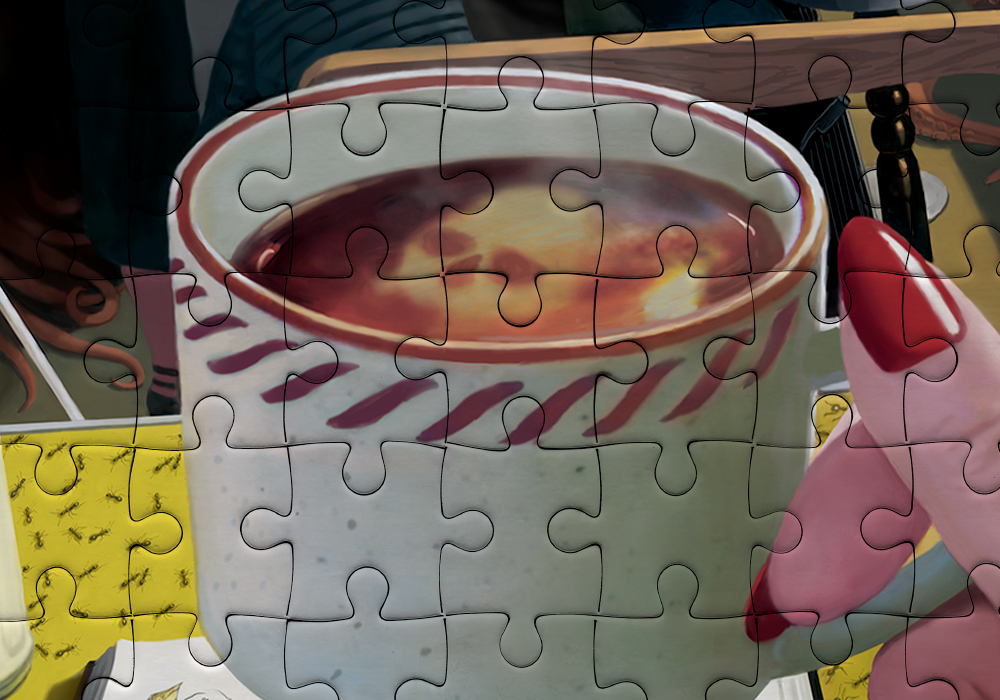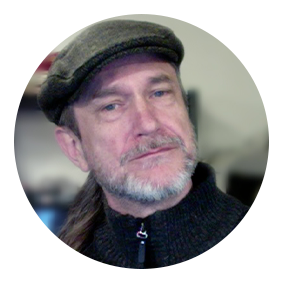 Jeff Lee Johnson is an American illustrator from Minnesota. He forged his artistic identity in fine arts, over multiple trips around the world. With the development of the internet, he made his works accessible to a wide audience, which allowed him to become an independent artist. He works in different mediums while specializing in science-fiction, horror, and fantasy… His style revolves around frightening and subtly surprising settings.