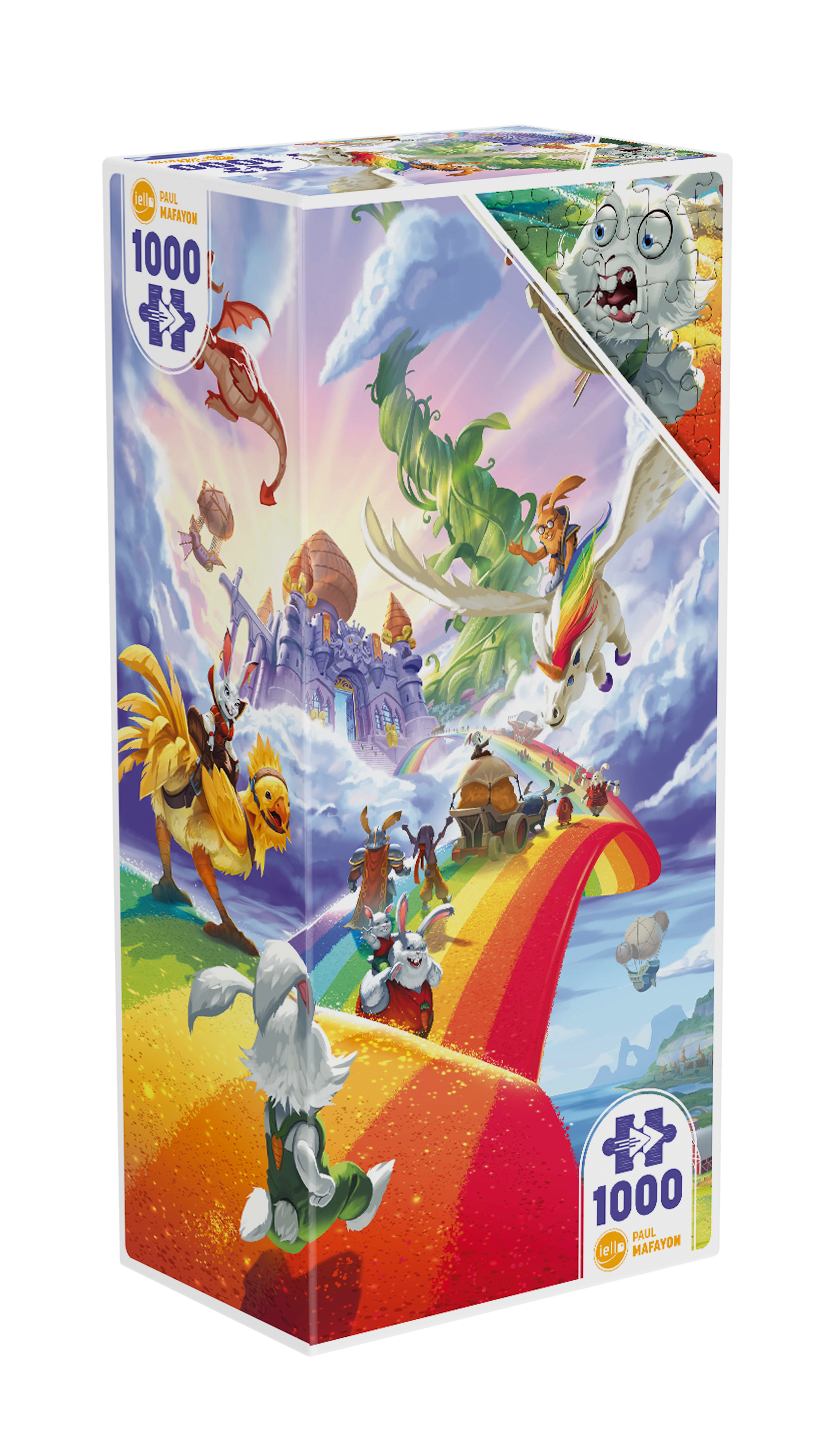 Paul Mafayon
1000 pieces
48 cm x 68 cm
19,7 in x 27,6 in
The Puzzle
Discover a puzzle that's… unlike any other! You'll need to put your imagination to the test by creating the scene that immediately follows the one shown on the box. Find your bearings and explore new details in the scene with each piece you add. This puzzle challenges your imagination piece by piece and reshapes the idea you had in mind. Enjoy this humorous challenge with an incredible spark of creativity!
The illustration
Welcome to the rainbow from Bunny Kingdom in the Sky: the first expansion to Bunny Kingdom, a board game designed by Richard Garfield and illustrated by Paul Mafayon. Discover a flourishing and friendly world populated by happy rabbits! This puzzle remains a faithful representation of the game, where you multiply your rabbits to control different territories. But at the moment, this rainbow is very busy… and this alicorn is flying quite low!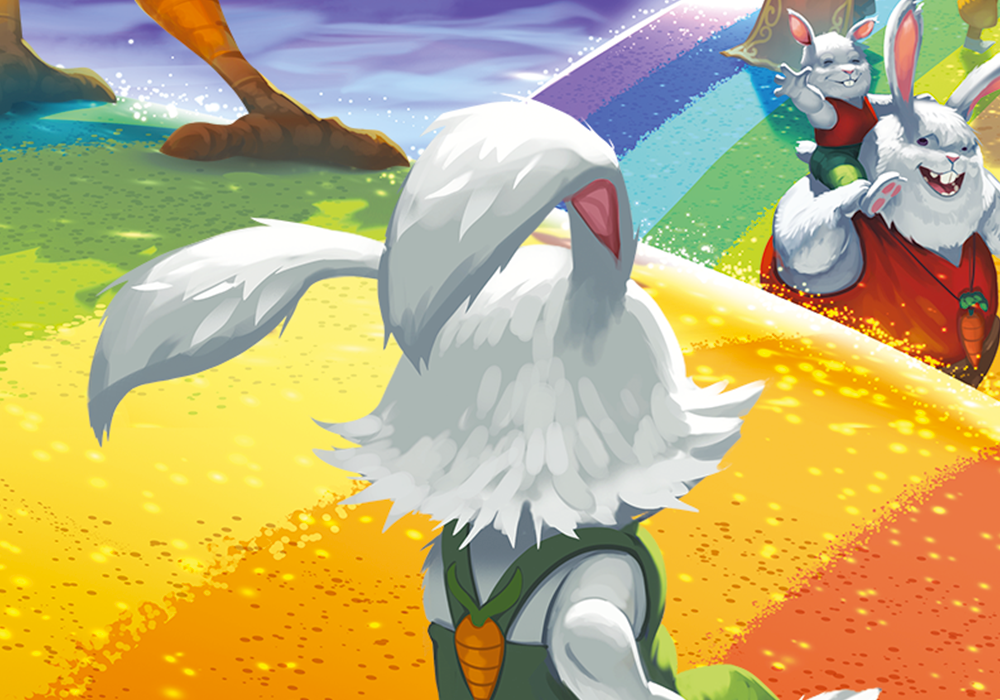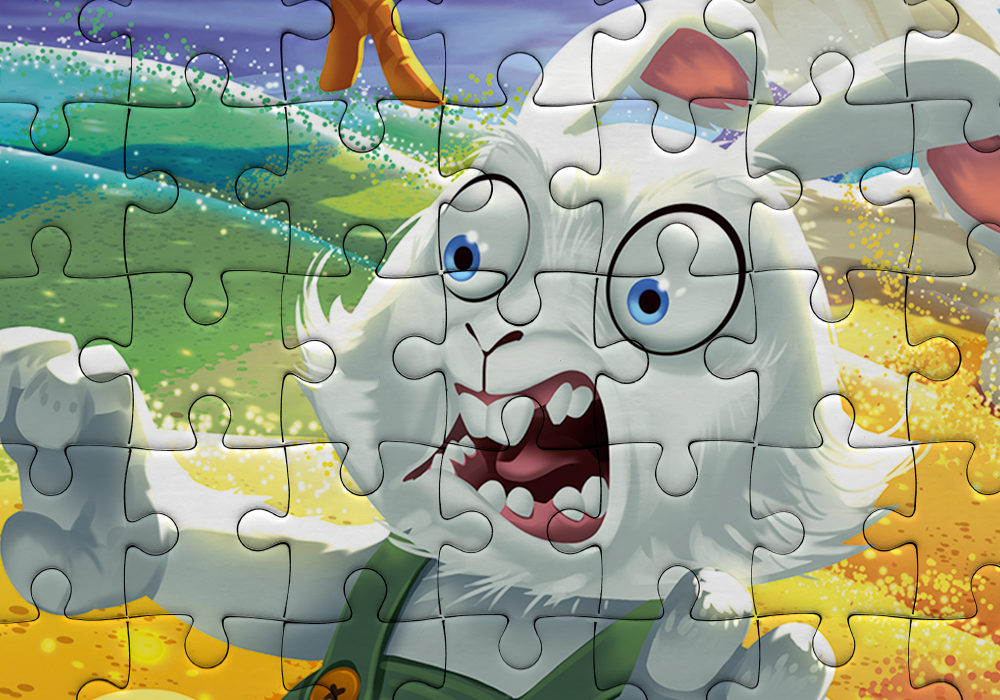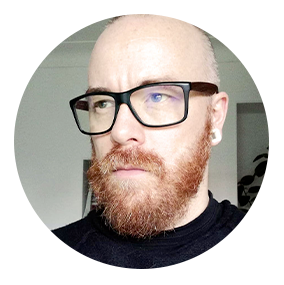 Paul Mafayon is an illustrator from the Lille region of France. He currently specializes in board game illustration, but that hasn't always been the case. His first experiences in illustration were with internet games, until the day he decided to design his own game and never looked back. What inspired him was the wide range of styles he could use for characters and settings. There was always a way for him to express his creativity and spark his imagination. His work is characterized by settings we sink into with just a glance, through their quirky, welcoming and humorous atmospheres.