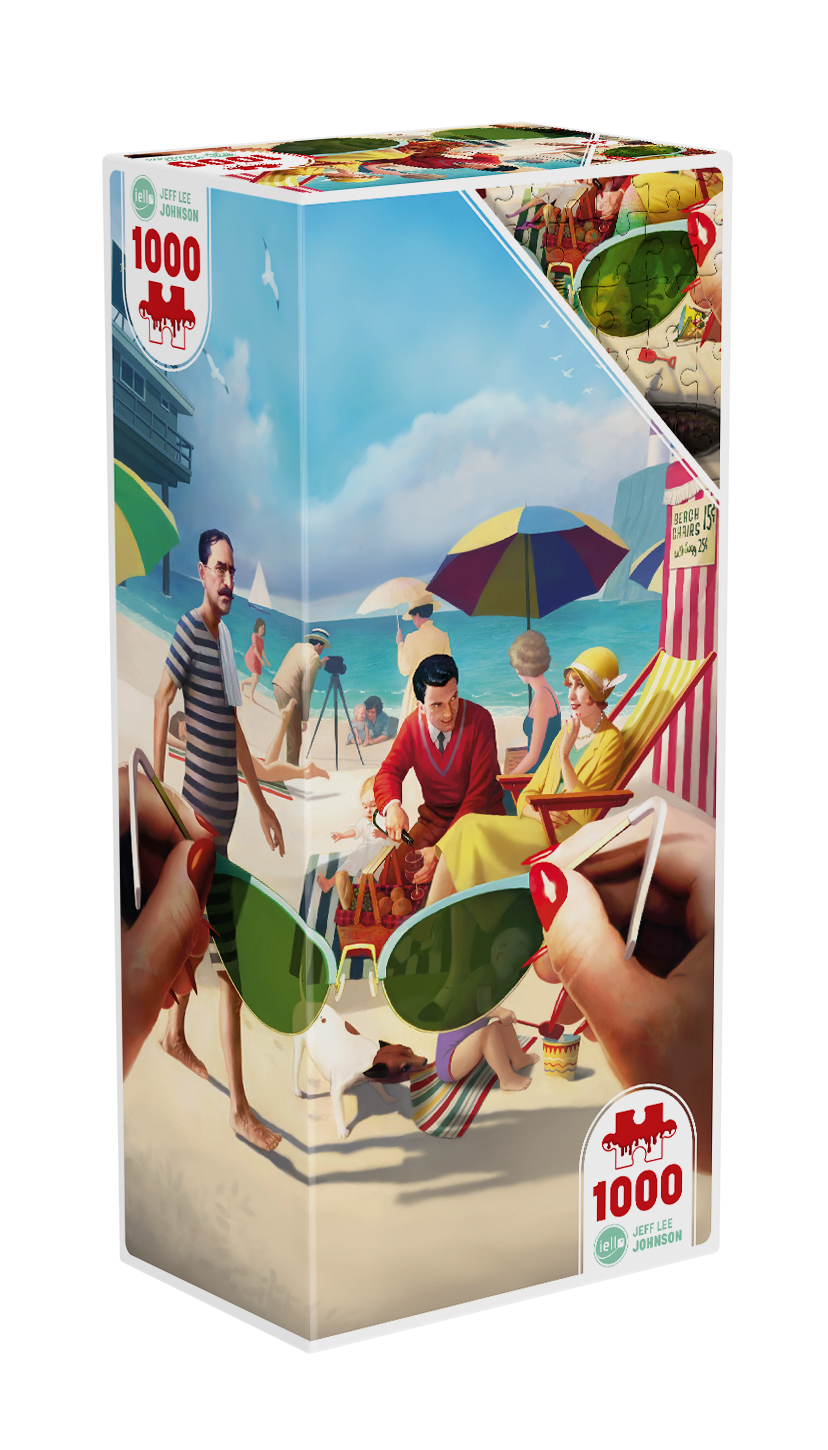 Jeff Lee Johnson
1000 pieces
48 cm x 68 cm
19,7 in x 27,6 in
The Puzzle
Step through the mirror and discover a puzzle that's… unlike any other! Observe this tranquil and trivial scene that exudes the calmness and contentment of daily life. Now solve the puzzle and gradually discover the macabre details that differ from the illustration on the box. By creating the image, you'll shatter the illusion of this peaceful atmosphere and reveal its true horrific nature. Will you dare to solve it completely, as each new piece adds irrefutable evidence to the crime?
The illustration
This relaxing and sunny beach, set on a 1930s American coast, invites the viewer to stroll along the boardwalk. But piece by piece, reality suddenly becomes distorted and reveals disturbing, macabre, and deranged details… This sandy promenade could very well be the last one you take… if you dare complete this terrifying puzzle.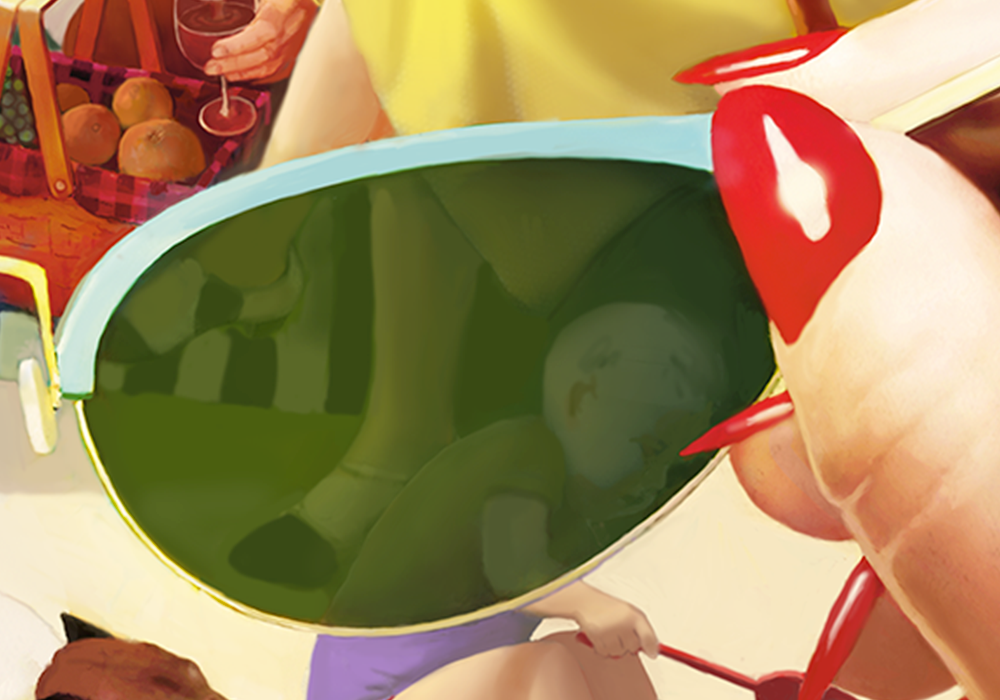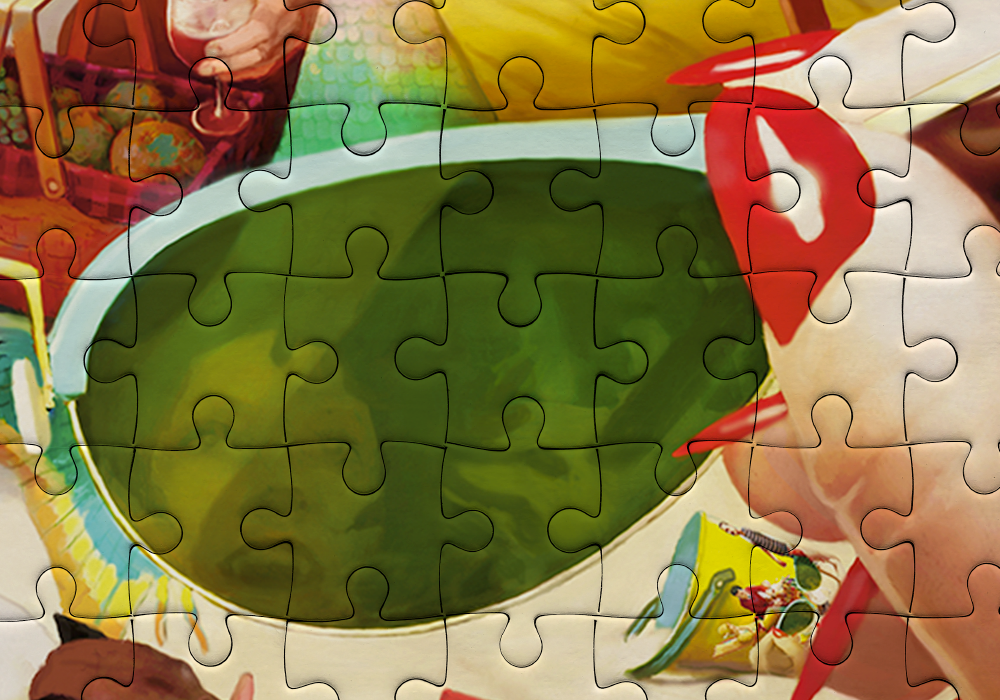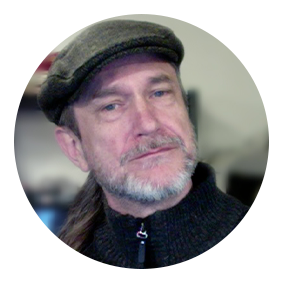 Jeff Lee Johnson is an American illustrator from Minnesota. He forged his artistic identity in fine arts, over multiple trips around the world. With the development of the internet, he made his works accessible to a wide audience, which allowed him to become an independent artist. He works in different mediums while specializing in science-fiction, horror, and fantasy… His style revolves around frightening and subtly surprising settings.