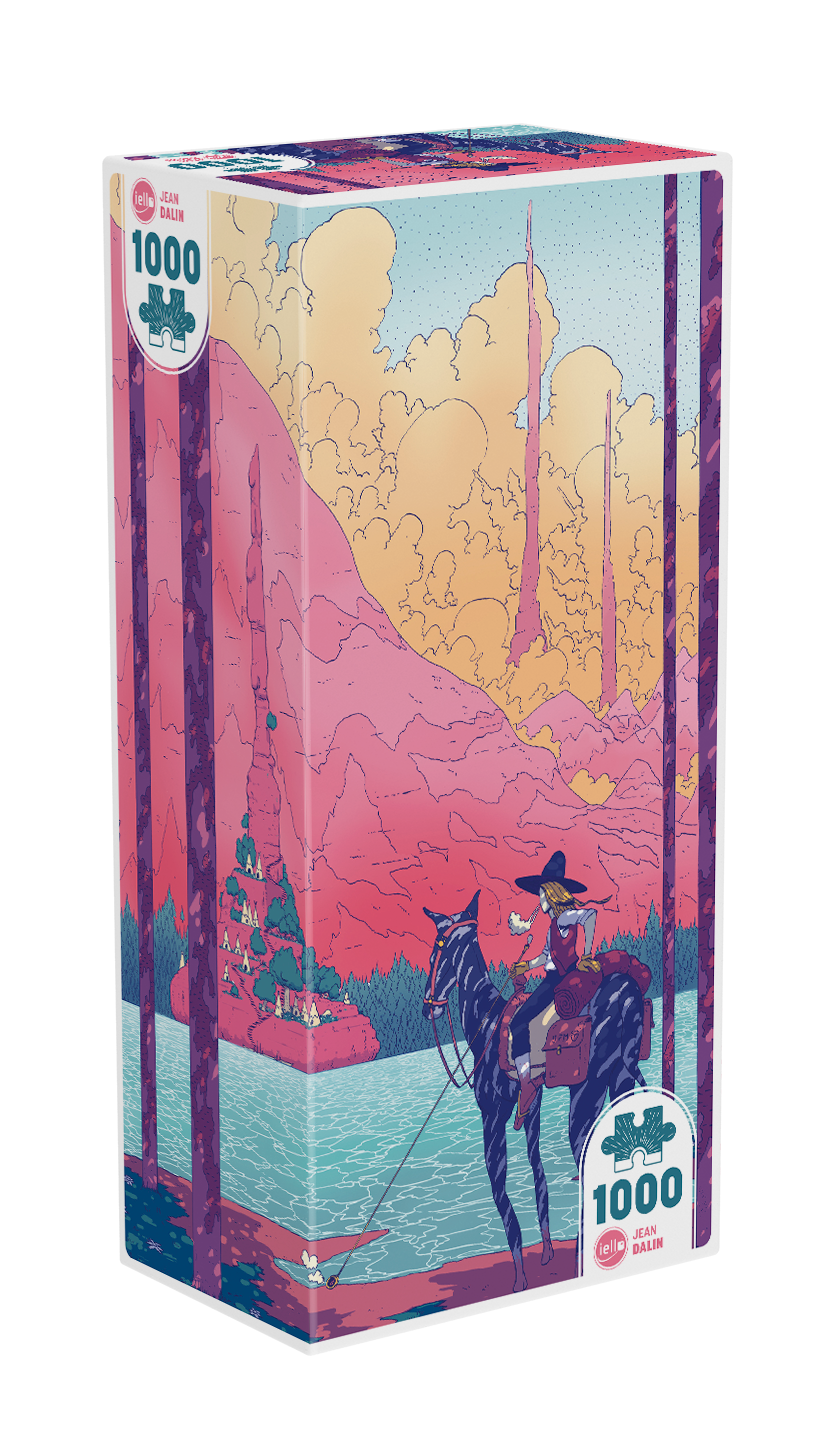 Jean Dalin
1000 pieces
48 cm x 68 cm
19,7 in x 27,6 in
The Puzzle
Enter a world composed of flat colors, which makes the features of this strange setting easily identifiable. The difficulty isn't in recognizing the trees, lakes, mountains, and clouds… but in finding the right place for each piece within those elements. The continuous lines and subtle color gradients make it easier to complete the image…
A bright and warm puzzle that offers a satisfying challenge!
The illustration
"Fargues" is an illustration created in 2020 by Jean Dalin. Inspiration struck while traveling in Slovenia, after a boat trip on Lake Bled. The defining feature of this lake is the singular small island in the center, which is also the only island in Slovenia. Jean Dalin was moved by the mystical feeling exuded by this incredible place, a little island lost in the middle of a lake surrounded by imposing and majestic mountains.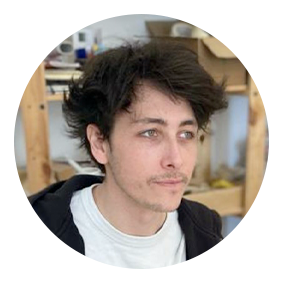 Jean Dalin is an illustrator from the Ile-de-France region in northern France. Enamored with drawing from a young age, he first trained his skills in etching. He then founded the "Un Fanzine par Mois" nonprofit association with two friends, through which he gained experience as an illustrator. He now manages the association while also taking orders. A lover of dreamlike universes with lightness and a keen sense of detail, he is currently working on his first comic published by Éditions Sarbacane.