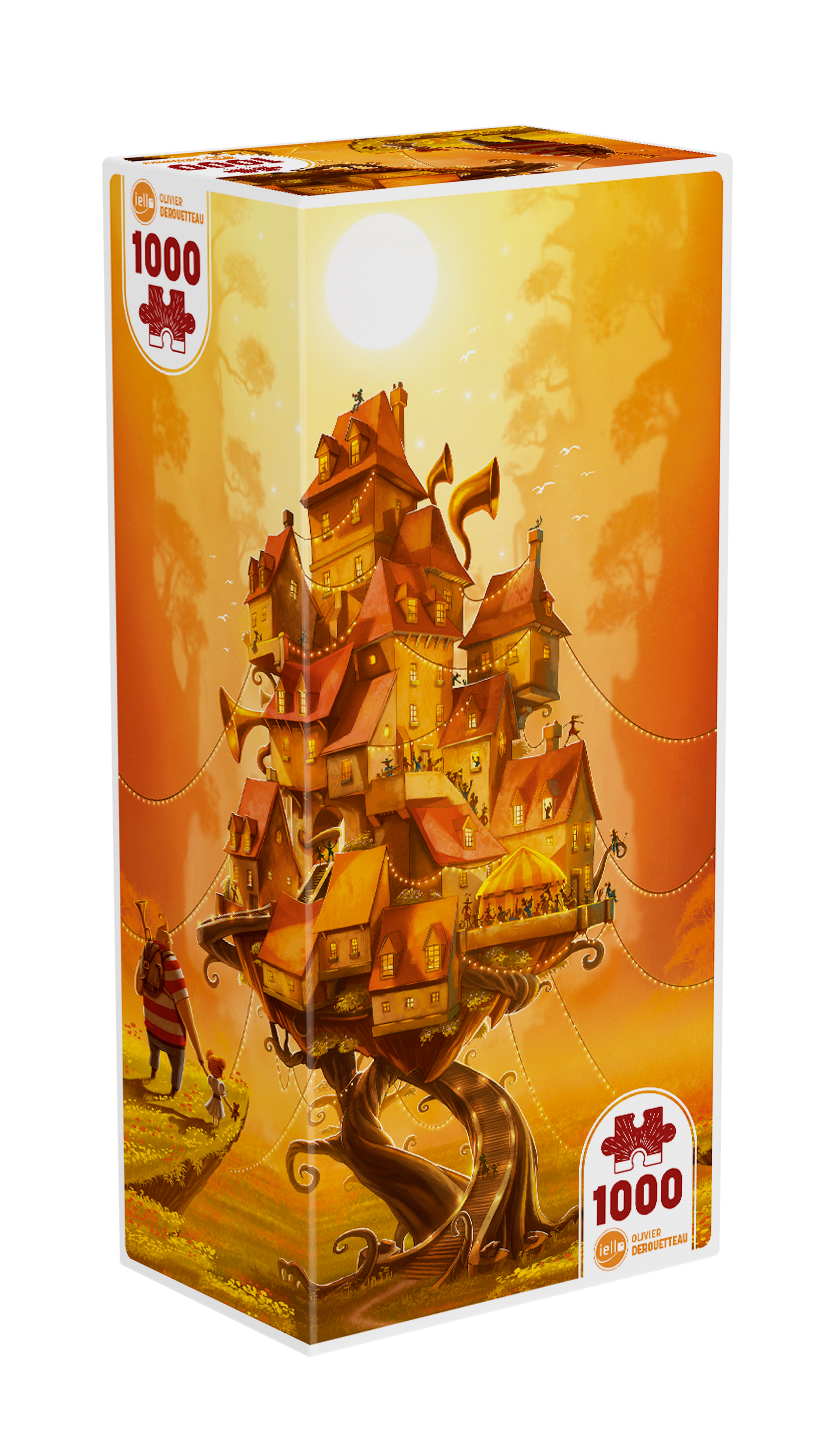 Olivier Derouetteau
1000 pieces
48 cm x 68 cm
19,7 in x 27,6 in
The Puzzle
Here we have a puzzle that's as warm and inviting as its illustration! Thanks to the crisp lines and easily identifiable elements, you can venture into this strange village without too much difficulty. You'll also be able to meet the festive inhabitants crowding the streets!
The illustration
"Art'zimut" is an illustration created in 2011 by Olivier Derouetteau. It features a joyous festival. In fact, this illustration was commissioned by the festival "Art'zimut," which organizes a series of cultural events in the small villages of Lot, with the goal of creating bonds and collaboration between residents. 
This illustration is therefore directly inspired by the landscapes of the region and the colorful and festive atmospheres of community building that generate warmth and conviviality.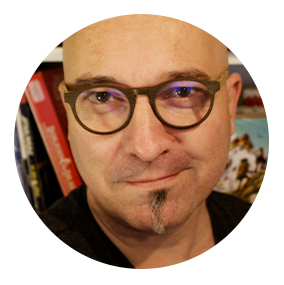 Olivier Derouetteau is an illustrator from the Ile-de-France region of northern France. As a child, he spent all his time drawing and inventing stories. This love of creating led him to train as a product designer, but working in the video game realm allowed him to make his first leap into the world of illustration. Now as a freelancer, he explores the pleasures of childhood through his work. His drawings transport us to new worlds and invite us to imagine the rest of the story…